CLICK to listen LIVE to 1450 WLAF CLICK to watch LIVE WLAF-TV 12
NEW HOURS AT SMITH HARDWARE
Monday-Friday 7:30 AM - 7:00 PM...Saturdays 7:30 AM - 5:30 PM
Smith Hardware is NOW OPEN on SUNDAYS from 1:00 PM - 5:00 PM
Get the Time & Temp anytime, call 423.566.8463, a service of Terry's Pharmacy
WLAF's "Business of the Day" today is:
LACE TO PEARLS – "is just for girls" South Indiana Avenue
Shop locally. It helps all of us.
Photo from home
"Bricks on the ground." That's the subject line from Chig Cole's email as we move closer to La Follette High School's "Best of Times IV" the first weekend of June. Have you purchased your brick yet? There's still time. Barely. A story, how to order, and more pictures are further down this page.

He said. He said.
Police Chief says Detective Lt. quit. Detective Lt. says he didn't.
The City of La Follette's regular monthly workshop on Monday night featured a light agenda discussing routine business. That is until, as the meeting was being adjourned, a letter was slapped down on the big glass top table. Council member Hansford Hatmaker spoke up saying that "we need to talk about this letter." It's an item that was not on the evening's agenda. However, the workshop agenda does leave room for additions. Mayor Mike Stanfield said that he was going home, because he just adjourned the workshop. Stanfield walked out while council members Joe Bolinger, Bob Fannon, and Ann Thompson continued listening as they picked up their papers and slowly eased away from the table.
Well after the workshop officially ended, council member Hansford Hatmaker (L) and city attorney Reid Troutman continued with talk about the letter that was apparently sent to the city by a lawyer on behalf of Detective Lt. Monty Miller
Although, Hatmaker continued talking at the table with City Attorney Reid Troutman. It was about the letter that surrounds the happenings from earlier in April within the La Follette Police Department. A source very close to the situation, tells WLAF News that it was April 10, or thereabouts, when La Follette Police Chief Jimmy Jeffries says that Detective Lieutenant Monty Miller, a 20-year veteran, quit the LPD. Miller claims that he didn't quit.

Mayor and council look toward city finance director Terry Sweat as he talks about the cost of installing new time clocks
Hatmaker and Troutman continued talking as Fannon, now sitting in the audience, interjected saying that since it was brought up, it will be on the agenda for the next council meeting. Hatmaker fears a lawsuit. Troutman explained that one of two things can come from the "he said, he said" controversy. One, Mayor and council can back Jeffries, the department head for LPD, or two, allow Miller to keep his job.
It was a quiet, routine workshop last night at La Follette City Hall until a fire call came in and the four firemen in attendance jumped from their seats and hustled down the hall to answer the call.
Miller, along with a large contingent of La Follette Policemen, was in attendance. We may or may not see how all this plays out at May's regular monthly council meeting on Tuesday, May 5, 6:00 p.m. at city hall. WLAF News will be there. (04/28/2015 - 6:00 AM)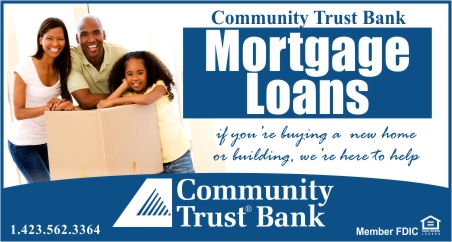 La Follette may ditch time clock idea
Administrator search to kick into high gear
La Follette is ready to begin searching, again, for a new city administrator. Applicants from weeks and weeks ago are still in the running as council will consider spending $4,000+ on statewide print advertising for the opening. Council looks to take the ad money from the city administrator's fund that is already in the budget. It plans to have a fulltime administrator in place by late summer.
City Finance Director Terry Sweat tossed out some big dollar amounts when talk of installing highly sophisticated time clocks came around. The cost, in the neighborhood of $30,000, generated a lot of discussion about sticking with the current time card procedure and putting the responsibility of better keeping up with hours city employees submit on department heads and employees. Mayor Mike Stanfield says that only a few employees abuse the system.
(04/28/2015 - 8:00 AM)
Shepherd's Home likely getting another home
TML conference is coming up
Property donated to the city by Wells Fargo, the former Mack Williams home on East Prospect Street, was discussed. A vote will come up at next week's regular meeting on whether or not to allow the Shepherd's Home to take over the property. It was noted that the house needs quite a bit of interior remodeling, but that the outside appears to be OK.
The Tennessee Municipal League's annual conference is coming up June 7 – 10 at Nashville. Councilman Hansford Hatmaker and La Follette's Finance Director Terry Sweat plan to attend. Others had schedule conflicts.
(04/28/2015 - 8:00 AM)
County giving rest of land back to city
It involves the WLS land swap from years back
City Attorney Reid Troutman told council Monday night that when the city and the county swapped land a few years back, there was an oversight. Troutman will handle two quit claim deeds, if approved at the May 5 council meeting, to transfer part of the tennis courts and Liberty Park from the county's name to the city's name. Parks and Rec Director Johnny Byrge notes that, as a result, construction of the city's new skate park cannot begin until this item is cleared up. Troutman says it will be a simple vote to accept the property from the county. Byrge says construction on the new playground equipment, where the old equipment is near the old West La Follette School (now community center), is set to begin May 11, and that it should be completed before the end of the month. Byrge also told council that it will cost around $3,000 for paving, making it handicap accessible, at the new playground.
Council will vote on Tuesday night on whether or not to lease meeting space to an Alcoholics Anonymous/Narcotics Anonymous group. It was mentioned that the city should let the group have space for free in the West End Community Center. Councilman Bob Fannon said that he understands that the AA/NA charter would not allow it to accept the space for free. It was then suggested that a one-year, $100 a month lease, be offered.
(04/28/2015 - 8:00 AM)
LFD add-on will accommodate new ladder truck
First responder classes set for May
Assistant Fire Chief Charles Eldridge presented a building plan at the workshop about adding two new bays onto Fire Station Number 2, which is located near the high school. The purchase of a new ladder truck is prompting the enlargement of the building. The rough estimate is around $40,000, and that's with the city doing a good portion of the work. Terry Sweat mentioned the money could be taken from the fund balance.
Eldridge pointed out that with the retirement of Captain Jackey Coffee, the chief, Gary Byrd, not able to make the meeting, would like to promote a fireman to captain in Coffey's place. Coffey will receive the traditional $100 retirement check from the city.
Council learned that Fireman Scott Moore lost his glasses down a drain as he and crews were clearing the way for high waters around Fire Station Number 2 a few weeks ago. Eldridge said that Moore's claim for reimbursement was denied and asked council for assistance. Council said, if approved at the next meeting, that it will reimburse Moore $500 of the $742 his glasses cost. A fellow firefighter told WLAF that Moore was replacing the lost glasses with the exact same type of glasses.
A First Responder Class is coming up in May. Eldridge told council that two members of the ambulance service will be certified to teach the class by the time the class rolls around. He said that Danny Sheckles, no longer with the ambulance service, previously was the only first responder instructor in the area.
(04/28/2015 - 8:00 AM)
Goins gets nod from Mullins
Amos Richardson retires
Jim Mullins, street department head, shared with council that Amos Richardson has retired. Mullins recommends Steve Goins, a part time employee, be promoted to fulltime to take over for Richardson. Mullins complimented Goins on his skills and positive nature and asked that he be moved up by May 18th, which begins a pay period.
(04/28/2015 - 8:00 AM)
Bricks in place; more on the way
Seargeant Park is home to the LHS Bricks
Lee J. Seargeant Park, in the heart of La Follette, now sports a growing display of engraved bricks. Most all of the bricks are related to a La Follette High School alum in some form or fashion. Best of Times IV president Chig Cole tells WLAF that 23 bricks are not yet in place but will be included in Phase Two.
She adds that the bricks on the ground are in the order in which she received the actual brick request. Cole goes on to say that if you were in the last of the ordering frenzy, she apologizes that there was not enough room in this first phase. So, the sooner more brick orders are placed, the sooner Phase Two is completed.
The plan for Phase Two is to be on the opposite side of the pavilion, and it will take a total of 315 bricks for second installment. That comes out to 225 bricks in the patio and 90 in the sidewalk. Cole notes that she's not sure how long it will take to make it to the 315 brick mark, but that you'd better get your order in ASAP. Contact Cole at natechig@comcast.net to place your order.
Seargeant Park is named after the late Dr. Lee J. Serageant, Jr. Doc, who practiced medicine into the 2000s, was also an LHS grad.

(04/28/2015 - 6:00 AM)
Director of schools interviews finished up Saturday
Larry Nidiffer and Bob Walden now wait to see which one the school board selects next Monday night to serve as the next director of schools for Campbell County. Nidiffer, the assistant director of schools, and Walden, principal at Wynn School, interviewed before a handful of people Saturday morning and afternoon respectfully.
In the end, there were only four applicants. Rita Goins was chosen as one of the three finalists but pulled out of the running last Thursday while Sherry Parr was not selected as part of the final three.
Monday night, May 4, at 6:00 p.m. at the courthouse, the school board will vote for the new director of schools, either Nidiffer or Walden, to take over for the retiring Donnie Poston. The new DOS assumes the office at 7:30 a.m. on Tuesday, May 5.(04/27/2015 - 6:00 AM)
Torres takes home more awards
He's likely the most heralded two-sport athlete in the 40-year history of Campbell High. Trey Torres is on his way to Carson-Newman to play football for the Eagles, but he's also coming off a 1,000 point-plus basketball career at CCHS. And just last week, the" almost" former Cougar picked up more awards.
Trey Torres (L) and his Campbell High Basketball Coach Matt Housley attended the Knoxville News Sentinel Prep Extra Awards Banquet last Wednesday at Thompson-Boling Arena (PHOTO COURTESY OF JOHNNY BYRGE)
Already named the MVP of District 3-AAA in basketball, Torres received plaques for "Prep Extra Player of the Week" for December 13 and for making the All-Prep Extra Team. Orange and Blue jersey number 24 in football and number 15 in basketball will likely never be worn quite the same for probably another forty-years.
(04/27/2015 - 6:00 AM)
The greenhouse at the high school opens M-F mornings at 8:30 a.m. Little Bentlee Stanford welcomes you to come find the flowers and vegetable plants for your spring planting. Eric Reynolds (holding Bentlee) says the greenhouse is open Monday – Friday, 8:30 a.m. through 5:30 p.m.
The high school's greenhouse is open
The Campbell County High School Greenhouse is open! That's music to many of you who like quality plants at bargain basement prices. The man behind the ZZ Top-like beard, FFA Advisor and CCHS teacher Eric Reynolds, has plenty of flowers and vegetables available beginning this morning at 8:30 a.m.
CCHS students are ready to help you find what you want and answer your questions about flowers and vegetables
Look for Reynolds and the CCHS Greenhouses on the Jacksboro side of the school Monday through Friday from 8:30 a.m. through 5:30 p.m. The CCHS Class of '94 alum says the price for a three-pack of vegetables is $1.50 and it's $1.50 per four-inch pot of flowers.
(04/27/2015 - 6:00 AM)
Better turnout for afternoon session as Walden is interviewed
More than 50 people attended the director of schools search afternoon session today at La Follette Middle School. Wynn School Principal Bob Walden was the second of the two candidates for DOS to interview today. The assistant director of schools, Larry Nidiffer, completed his round this morning.
Bob Walden responds to Crystal Creekmore's question about school security
Unlike years ago, when voters cast ballots for a superintendent of schools, these days, it comes down to the county's 10 school board members. Actually, six school board members. That's how many votes Walden and Nidiffer each need to take over as the director of schools. It will be an alphabetical vote in that Nidiffer will be voted upon at 6:00 p.m. before Walden on Monday, May 4, at the courthouse at Jacksboro.
The afternoon session of interviews started today at 2:00 p.m.
The person tabbed to be the next DOS will take over first thing the next morning at 7:30 a.m.
Walden was a police officer for 8-years before starting a career in education
If Nidiffer is the new DOS, a new assistant director of schools will need to be appointed. Should Walden be voted in as the new DOS, Wynn School will need a new principal. Either way. Changes are in order.
(04/25/2015 - 3:30 PM)
Public Works Director Jim Mullins and crew begin repairs to the fountain at Freeman Park on Friday evening (CHARLIE HUTSON PIX)
Interview portion of DOS hunt underway this morning
Twenty-five cars in the parking lot. Thirty-one people in attendance. A rainy day. It's not election day, but if it was, I'm not so sure candidates would be feeling very upbeat about their chances under these circumstances. But in this race, it's only 10-voters that count, and they'll all be casting a ballot come Monday, May 4; one likely by Skype.
La Follette Middle School Auditorium
At 10:00 a.m. today on the stage at the La Follette Middle School Auditorium, members of the Campbell County School Board began asking questions to the first of two candidates up for consideration in the search for a director of schools to replace the retiring Donnie Poston.
Nidiffer stands as school board member Faye Heatherly asks a question
Larry Nidiffer, assistant director of schools, is the morning interviewee while Wynn School Principal Bob Walden sits in the interview chair this afternoon at 2:00 p.m.
(04/25/2015/11:30 AM)
Powell, Dotson, others to be arraigned in May
Grand Jury convenes today
When crash victim Daniel Dupree, a 21-year old man from Clinton, passed away on January 28, additional charges appeared likely in the incident surrounding his death. Those additional charges were handed down today to 30-year old Justin Powell of Jacksboro when the Grand Jury convened this morning at the courthouse at Jacksboro. Powell will be arraigned on May 5 on charges of vehicular homicide, aggravated assault, reckless endangerment, and DUI. Dupree died from injuries he suffered during an accident which occurred on Butter and Egg Road in early January. The wreck happened when police say Powell was traveling on the wrong side of the road at a high rate of speed and struck Dupree's vehicle. Both men had to be cut out of their vehicles by emergency personnel and were flown to the University of Tennessee Medical Center at Knoxville. According to a Jacksboro Police report, moments before the mishap, Powell had been involved in a domestic altercation with his wife, Beth, at Eagle Market, and that he had attempted to hit her with his truck before fleeing the scene. Powell, age 29 at the time of the January 9 chain of events, has been booked a total 35 times over the years and is currently housed at the county jail tonight on a $500,000 bond.
Also today, 28-year old David Dotson's case came before the Grand Jury. He will be arraigned on May 5 on charges of two counts of rape of a child and aggravated sexual battery. The man from Rocky Top was arrested on March 8 by sheriff's detectives after the investigation concluded that Dotson did have unlawful sexual contact with a seven-year old girl. Reports coming in to WLAF are that the rapes took place on two separate occasions. Dotson was picked up just before dawn on that Sunday morning at a home on the south end Campbell County. Officials note that Dotson was a friend of the girl's family. Dotson remains housed in the county jail this evening on a half-million dollar bond. (04/24/2015 – 6:30 PM)
CLICK HERE TO SEE THE GRAND JURY'S ENTIRE LIST OF ACTIVITY FROM APRIL 24, 2015
LHS classes needed for the Best of Times Parade
Best of Times IV is just a few weeks away. Pam Thompson Webb, Class of '73, is heading up the Saturday morning parade and is calling all classes to participate. Members of classes of each year are needed to walk in the parade on Saturday morning, June 6, and carry the banner for their class. Pam's telephone number is 423.494.7724.
The next meeting for officers and helpers is Sunday, May 17 and 24 at 3:00 p.m. at the La Follette Methodist Church.
(04/24/2015 - 9:00 AM)
DA terminates director of Drug & Violent Crimes Task Force
In early March, Melvin Bayless was placed on administrative leave with pay. Yesterday, District Attorney General Jared Effler terminated Bayless. Nearly two months ago, Effler requested the TBI and state comptroller to conduct a complete investigation into the procedures and protocols of the 8th Judicial District Drug and Violent Crimes Task Force which was headed up by Bayless. In the March 2015 news release, officials said the probe pertained to the storage and disposition of evidence and cash. Steve Carson is serving as interim director for the DVC Task Force that serves Campbell, Claiborne, Union, Scott, and Fentress Counties. To avoid any potential conflicts of interest, General Effler is requesting a Pro Tem Prosecutor to determine what, if any, action should be taken in light of these investigations.
(04/24/2015 - 6:00 AM)
Raymond McGhee shares "photos of a win" as CCHS wins 10 - 7 over Anderson
Vacant La Follette lot to get facelift
Planning Commission OKs special exception request
The lot that's been vacant as long as most can recall is about to be developed. On Thursday afternoon, local business owner Arnie Meredith was given the go ahead by the City of La Follette Regional Planning Commission to build a covered deck in the heart of town. Meredith's Downtown Deck Project is between the former Shelly Ivey Barber Shop and Ralph's Donuts on East Central Avenue. He tells WLAF News that the wooden deck will be flush with most of the sidewalk and also have a roof. Meredith expects to host concerts and other such events on the deck and plans to begin construction the first of May.
Site for the Downtown Deck
Meredith points to how the Downtown Deck will be constructed
Realtor Bill Cox came before the planning commission with a Special Exception Request involving his building at 503 West Central Avenue. The building is straight across the street from the big Riggs. Codes Officer Stan Foust, not available to make the Thursday afternoon meeting, assured the commission that Cox's future tenant falls within the guidelines of city ordinances.
Future home for Benchmark Rehab Partners
However, Benchmark Rehab Partners, a physical rehabilitation organization, is classified in the medical field, so Cox had to request the special exception status. Because the property is zoned for business, C-1 Central Business District, and not medical, is why it needed the planning commission's OK and received it.
(04/24/2015 - 6:00 AM)
Big Creek Market parking lot project
Chris Arnold watches as crews wrap up the day at Big Creek Market
Big Creek Market and Deli owner Chris Arnold tells WLAF News that after 20-years, a section of his parking lot just needed to be replaced. A crew came in Thursday morning and had the job turned by day's end.
The popular downtown stop has been hit hard with the closing of Beech Street. A section of the street is closed to replace the bridge which can be seen from the Big Creek Market parking lot.
(04/24/2015 - 6:00 AM)
PRESS RELEASE
DR. MARK WILLIAMS TO CONTRIBUTE TO "ONE VOICE CAN MAKE A DIFFERENCE"
Following his appearance at the LaFollette Church of God's 97th Celebration, Dr. Mark Williams has agreed to participate in the upcoming 98th Celebration to be held June 13-14 at the LaFollette Church of God.
Within the next two months, the book, "One Voice Can Make A Difference," with inspiration stories of prominent Tennesseans will be distributed on behalf of the LaFollette Church of God and the International Church of God office in Cleveland, Tennessee. Dr. Williams will join contributing authors Reverend Delmus Bruce, local businessman Hack Ayers, 17 Grammy-award winner Jason Crabb, State Senator Ken Yager, Kingsport attorney and former aide to Senator Estes Kefauver, D. Bruce Shine, female vocalist Kiley Phillips and High Road, and local attorney, Dave Dunaway, who have all contributed writings about how one voice, one angel, or one hero made a difference in their lives.
A local publishing company, Horizon Publishing Corporation, LLC, which also publishes The Christian Journal-Leader, a weekly, independent, regional newspaper published in Jellico, Tennessee and distributed in Tennessee, Kentucky and Virginia, has assisted with the initial publication of abridged versions of these short stories. The initial stories written by LaFollette auctioneer Hack Ayers, including his story about the Hughes Fellowship Hall and The Old Leather Jacket, a short story concerning the tragic death of Ayers' father have previously been published in The Christian Journal-Leader.
In addition to the story of the birth and death of Silas Dunaway, a recent short story written by D. Bruce Shine and also published in The Christian Journal-Leader reveals the history and personal commitments of the late Senator Estes Kefauver, a three-term United States Senator who died only a few months before President John Kennedy.
The most recent story to be submitted includes the personal struggle of Kiley Phillips, who found her "angels at the crossroads" through the musical group "HighRoad."
These stories, along with many other stories, are remarkable reflections of heroes or angels in the lives of each author and whose voice made a difference.
All authors of "One Voice Can Make A Difference" have been invited to return to the 98th Celebration Weekend of the LaFollette Church of God to be held beginning Saturday, June 13, 2015 at 7:00 p.m. at the LaFollette Church of God when Jason Crabb will return for a concert (doors opening at 6:00 p.m.) and all authors have also been invited to participate in the Sunday, June 14, 2015 service, at which time the guest artists will be "The Lores," who will present the praise music that morning, followed by a message to be delivered by Dr. Don Walker, former State Bishop of the Tennessee Church of God.
Thereafter, all contributing authors will be honored guests at The Grill at Highland Row in Knoxville, Tennessee to be honored for their contribution to this book.
One Voice Can Make A Difference announces the true and inspirational stories of individuals whose voices made a difference in the lives of each of the writers.
This book was borne out of the 97th Celebration Weekend held at the LaFollette Church of God in the summer of 2014 and the messages, songs, ministries, and experiences of Dr. Mark Williams, Reverend Delmus Bruce, Jason Crabb, HighRoad, D. Bruce Shine, Hack Ayers, Senator Ken Yager, and Dave Dunaway.
Underlying this book is the concept that "One voice can make a difference and that voice is yours."
Those who read this book will be informed, inspired, and renewed by each message. The net proceeds from this publication are scheduled to be distributed to LaFollette Church of God and the International Church of God.
For more information concerning the LaFollette Church of God concert series or information concerning the publication of "One Voice Can Make A Difference," everyone is urged to contact the LaFollette Church of God at 1906 Jacksboro Pike, LaFollette, Tennessee 37766, Phone: 423-562-3500, or visit the LaFollette Church of God webpage found at www.lafcog.org, or contact church secretary, Pamela Olivio, Missions Director, Joy Levitt, or tickets for the special 98th Celebration events may also be obtained online through Christian Happenings at www.iTickets.com (search Jason Crabb) or call 800-965-9324. The promoter of this event is Legal Properties, Inc. (04/24/2015 - 6:00 AM)
Oh, my! What a Senior Night for the Baseball Cougars
Oggie's walk-off single scores winning run
in 8-7nail biter
As much as Tuesday's home loss to Halls is forgettable, Wednesday's Senior Night, extra innings victory, is unforgettable. Some fans missed Wednesday night church. Ben Bostic's grandmother, Faye Heatherly, had more to celebrate than just her birthday. Brandon Miller's dad, PA announcer Mike Miller, was a bit jittery before the evening unfolded calling it a bittersweet night. And even though Tate McGhee's uncle, Raymond, couldn't make the pre-game ceremony for the seniors, it was the way the Cougars clawed back for their Senior Night win that will be forever remembered.
Campbell High was down early and stayed down until the game was on the line. And on the line again. Visiting Union County jumped out to a four-oh lead through the first two-innings. Campbell still trailed 6-3 heading into what might well have been the inning that could've sent the Cougars packing, the 7th, but that wasn't the case. The Cougars knotted the game at six and forced an 8th inning. A 9th. Then a 10th inning.
No one was leaving early on a night that was quickly turning chilly and growing later by the pitch. It was going on four-hours from Tate McGhee's first pitch of the game at 6:00 p.m. to almost 10:00 p.m. when the Patriots and the Cougars opened a 6-6 10th inning.
Union finally thought it had a little breathing room, again, when it took a 7-6 lead. That is until the Cougars took the Pats breath away in the bottom of the tenth.
Max Farris opened the inning with a single. Then stole second. McGhee's centerfield triple brought the speedy Farris home from second to tie the game at seven. Brandon Miller and Virgil White are then intentionally walked before Andrew Evans pops out to first. With the bases loaded, one-out, and the game tied, Matt Ogden steps into the batters box and readies to send the Cougars out as winners. Oggie slaps a hit to the Union shortstop and McGhee hustles home for the game winning RBI giving Campbell an 8-7 win.
McGhee gets the win after pitching nine and two-thirds innings. Fellow senior Andrew Evans came on in relief to get the final out in the 10th inning.
It was a night, a win, and memory that the five Cougar Seniors, Ben Bostic, Andrew Evans, Tate McGhee, Brandon Miller, and Jonathan Riggs won't soon forget.
(04/23/2015 - 6:00 AM)
109th General Assembly adjourns
Common Core is gone. Teachers to get raises.
(NASHVILLE, Tennessee), April 22, 2015 - The first year of the 109th General Assembly adjourned late Wednesday evening, completing its work deliberately and efficiently.
"I have said it before and I will say it again: it matters who governs. The Tennessee way of governance stands in stark contrast to the runaway spending spree in Washington," said Lt. Governor Ramsey. "Time and again our members refuse to reach into the back pocket of Tennessee taxpayers to balance the budget. We have continued to be the responsible fiscal stewards voters asked us to be. Less spending, lower taxes and smaller government remain our top priorities."
"We proved this year we will not move backwards on education. We took steps to rip out Common Core root and vine and replace it with strong Tennessee standards based on Tennessee values," said Lt. Governor Ramsey. "Tennessee is the most improved state in the nation in education. The jobs coming to Tennessee due to our pro-business climate will go to Tennesseans educated in Tennessee schools."
"An efficient and focused General Assembly can finish the people's business and save taxpayer dollars in the process," said Lt. Governor Ramsey. "We have proved it before and today we proved it again. The days of legislative sessions lingering into May and June are in the past."
The General Assembly passed a $33.79 billion balanced budget that invests primarily in education and economic development. Other noteworthy budget items include $34 million for property tax relief for the elderly and veterans, $41.3 million to complete the phase out of Tennessee's inheritance tax and $97.6 million for pay increases for teachers.
Among the many highlights of the session was the repeal of Common core, passage of common sense restrictions on abortion, continued reduction of the Hall Tax and several anti-crime and pro-victims rights measures.

Tennessee is currently ranked among the lowest states in the nation in per capita in debt and per capita tax burden. The General Assembly's pro-jobs, fiscally responsible, small government agenda has resulted in a triple-A rated bond rating for the state.
(04/23/2015)
Marathon commission meeting to continue
County commission earning "lengthy meeting" reputation
Word from the county mayor's office is that Monday night's long meeting will wrap up next month. That's not to say it's going to take that long to conclude. It's just been re-set to continue. The County Commission is scheduled to finish its April Business during the May workshop on Monday, May 11, 2015, 6:00 p.m. in the lower court room of the county courthouse at Jacksboro.
(04/22/2015 - 7:00 AM)
Added and enhanced charges for Branson
Conviction carries six-years
Just in from the sheriff's department: Charges on Alonzo A. Branson of La Follette have been added and enhanced
.
Because of the proximity to parks, schools and children the possession of drugs charge has been enhanced to reflect a drug free school zone law which carries a mandatory minimum sentence of 6 years if convicted.
Additionally, during the raid last evening Branson was armed with a weapon and is now charged with possession of a firearm in commission of a felony.
(04/22/2015 - 2:00 PM)
Detailed story and picture further down this page.
La Follette man charged with trading drugs for underage sex
Arrested last night
Late Tuesday evening investigators from the Campbell County Sheriff's Office and members of the Sheriff's SWAT Team executed a search warrant, along with investigators from the La Follette Police Department and the District Attorney General's 8th Judicial Drug Task Force, at the home of Alonzo Adam Branson age 60 at 306 River Drive in LaFollette. Following an investigation, detectives obtained information that led them to the home of Branson. Armed with a search warrant and criminal information, investigators were able to halt Branson's hopes of deviantly luring children to his home for sex in exchange for narcotics. Plainly, Branson told investigators that he was interested in trading narcotics in exchange for sex with children ranging in ages from 9 years of age until 12 years of age.
Officers at Branson home on River Drive
Branson was arrested and booked into the Campbell County Jail on charges of 2 counts of trafficking for commercial sex act, 2 counts of solicitation of a minor and possession of schedule 2 drugs for resale in the form believed to be morphine.
Alonzo Adam Branson
Likely, Branson will receive a bond hearing Monday in General Sessions Court. The investigation is ongoing and will continue against Branson. Campbell County Sheriff Robbie K Goins said, "The alleged deviant acts such as these we believe Mr. Branson perpetrated will not be tolerated, period. A place in society for these types of predators must be revoked immediately and we will do our part wholeheartedly." Bransom remains in the county jail this morning.
(04/22/2015 - 6:00 AM - STORY AND PHOTOS COURTESY OF THE CAMPBELL COUNTY SHERIFF'S DEPARTMENT)
Woman's drug drop off foiled
Blows car horn outside jail cell
A Campbell County woman trying to drop off illegal drugs at the county jail is now, herself, in the county jail this morning. A deputy outlines in his report that just after midnight Monday morning 38-year old Tammy Ross of La Follette drove her car through the gate at the jail and blew her horn at a cellblock where male inmates are housed. When Ross was stopped, officers found what looked to be a controlled substance, a glass mirror, and razor blade in Ross's car. She told them it was a hydrocane pill. Ross is charged with possession of drug paraphernalia, a controlled substance, and criminal trespassing.
(04/22/2015 - 6:00 AM)
Passed out pair roused from car in the middle of the road
Driver had a needle stuck in his arm
When Campbell County Deputies found two men passed out in a car partially blocking Titus Hollow Road, they thought they'd stumbled on to a couple of drug overdoses. But after physically waking 38-year old Donald Lee Anderson and 28-year old James Grant Goodman, they realized the pair was passed out. The report details that Anderson had a shoe string tied around his arm with a need still in his left arm as he sat behind the wheel of his car with the motor still running, and that Goodman was also unresponsive as he sat in the front passenger seat with his head between the headrest of the seat and the car door. Officers say they found a small box open with several needles in it with the needles filled with a liquid. They also found more shoe strings as well as a needle in the passenger floor along with a few needles in the passenger door compartment. Police also found prescription drugs in a backpack in the trunk of the car. Also discovered was an oxycodone bottle that was filled two days before for 112 pills. The bottle had one pill left in it. Anderson of Huntsville and Goodman of Caryville face multiple drug charges along with a DUI for Anderson and a public intoxication charge for Goodman. Both are free on bond.
Wrong way driver nearly hits deputy's car
Smoking a joint lands Duff man in the joint
When deputy James McCall had to swerve out of the road to avoid being hit head-on, he knew instantly that something was up. The car that nearly hit McCall's cruiser continued west on West Fir Street in La Follette in the wrong lane including going over a blind hill. When McCall caught up with 26-year old Jonathan Darrell Morris, he soon noticed Morris's watery blood shot eyes, slurred speech, and slow responses. McCall's report also notes that before Morris performed unsatisfactory on a field sobriety test, he told the officer that he'd smoked marijuana about an hour before hitting the road. Morris, of Duff, was booked for the eleventh time at the county jail and is facing a second DUI charge.
(04/22/2015 - 6:00 AM)
Perkins approved to head ambulance service after Mayor's choice withdraws
Animal shelter is operating on a restricted basis
Mayor E. L. Morton was spared a contentious face-off with county commissioners over his selection for ambulance service director when his choice for the position, William "Brad" Holt withdrew his name from consideration.
Instead, Morton nominated interim director Bruce Perkins for the job, and after some confusion over the exact process for voting on the nomination, Perkins was confirmed by the commission on a 13-1 vote. Lonnie Weldon cast the only "no" vote but later Cliff Jennings challenged the vote of Sue Nance.
"You work directly under the ambulance director and that's a direct conflict of interest," Jennings told Nance. "You can't legally vote on that nomination."
Nance agreed to withdraw her vote. After some parliamentary stumbling, the commission repeated the entire nomination process. The second time around, Perkins was confirmed 12-1 with Nance abstaining.
Morton's nomination of Walter Sutton as director of environmental services went more smoothly, with the commission affirming the nomination by a unanimous 14-0 vote. Marie Ayers had to be absent from the meeting.
With Ayers absent, the commission agreed to postpone a discussion on whether to hold a special election for public referendum on a half-cent sales tax increase. Ayers has consistently urged the commission to place the sales tax on a ballot as a way to fund road maintenance.
The commission meeting ran late, lasting nearly until 9:00 p.m. after getting off to a late start as the insurance committee meeting ran overtime. The committee heard from three different representatives hoping to land the county's health insurance coverage.
A spokesman for the Sequoyah Group led off with a lengthy presentation that included an overview of new reporting requirements under the Affordable Care Act. Debbie Samples, representing the Hartford Company that presently handles the county's coverage, announced that she has negotiated a renewal policy from Blue Cross/Blue Shield with no increase in premiums over last year's rates, while a third representative also made a brief introduction without offering any details.
As a result the regular commission meeting started a half hour late and business began even later after James Slusher took advantage of the public comment period to scold the county for problems at the animal shelter. Challenging the mayor's authority to close the shelter, Slusher concluded by saying "I demand, right now, that the shelter be re-opened. The excuse for closing it is unacceptable."
Morton later told the commission that the shelter is not closed but is operating on a restricted basis because of an outbreak of parvovirus.
(ready Morton's update on the shelter further down this page)
"The shelter is open to the public and in operation except for now we can't accept puppies without endangering them," Morton explained. "I have a vet tech on staff who will be assigned full time at the shelter and we have other personnel being certified to perform euthanasia."
Morton admitted that more must be done to avoid future outbreaks of parvovirus or other animal diseases, particularly when it comes to decontaminating the kennels and the animal control truck used to transport animals to the shelter, observing, "We don't have good procedures."
A decision on selecting one of three possible sites for the Jellico ambulance station was postponed after Forster Baird objected that Jellico's city government has had no input in the decision.
"I've not been consulted at all in this process and I'm the mayor of Jellico," Baird pointed out. "No one has mentioned a number on these buildings."
Baird then made a motion to postpone a decision on purchasing a building until after the county budget is set for the upcoming year. After some discussion about the condition of the building currently being rented for the ambulance station, Baird's motion passed 12-2 with only Ralph Davis and Lonnie Weldon voting "no."
Another lengthy discussion involved a proposal to contribute $3,600 from the county's tourism budget to help with some of the promotional expenses of the upcoming Morristown Marine Bass Tournament on Norris Lake at the county's Lonas Young Park.
Jennings said he supported the tournament but questioned whether the county can contribute money to any entity that isn't an official non-profit organization. Since the tournament is sponsored by a business, Jennings said he feels it would be illegal to donate the money directly to the tournament sponsor.
Several people defended the expenditure of county funds, a spokesperson for the tournament telling the commission that as many as 300 boats are expected from as far away as Georgia and Alabama. "Many of those anglers will come to Campbell County early to scout the lake, stay here and spend their money here. It will benefit the county financially and encourage future tournaments," he pointed out.
Finally, the commission voted for a solution proposed by Mayor Morton to donate the funds to the Campbell County Chamber of Commerce, which would meet the legal requirement as a non-profit institution. The Chamber could then donate the money to the tournament.
A motion by Dwayne Kitts to approve a budget amendment and resolution transferring the funds to the Chamber passed 12-2 with Davis and Weldon voting no." (04/21/2015 - 6:00 AM)
Warriors celebrate winning season and Coach King
Christian Academy hosts annual basketball banquet
By Susan Sharp
There was an air of festivity last Thursday night as the Christian Academy of Campbell County Warriors celebrated a winning season. There was recognition for a hard fought season that ended with a county championship. There were comments about how each player had developed in distinct ways over the season but, among all of the glory and accolades there was also something- someone missing. Coach Vic King had led the Warriors to a county championship in 2013. This served to steel his determination for a repeat in the 2014 season. "When Coach King first asked me to help him coach this team, he said we were winning the county championship this year," said Dusty Paul, the one-time assistant and now head coach for the Warriors. "I told him okay. I was just honored to be sitting with him on the bench." Paul played for King in middle school.
Two basketballs were signed by the Warriors. The basketballs will be given to King's family while the plaques will hang in the CACC gym.
And while the young team would oblige with a repeat they did it in memory of King instead of with him. The longtime basketball coach was in his second year coaching the Warriors when health problems arose. He fought hard but just before Thanksgiving King died. It was a blow the team struggled with.
The 2014-15 Warriors display their banner proclaiming them County Champs.
Yet, with the help of Paul and a desire to make King proud, the Warriors pulled off a victory in the final game of the county tournament beating Wynn Elementary School. Adding to the triumph, several of the players walked away with tournament honors.
Kevin Corner thanks Ollie Medley on behalf of the King family for a plaque that memorializes King.

Thursday night allowed the boys to enjoy their win while paying tribute to the coach who believed in them when they didn't believe in themselves. Trophies and tributes were showered on the team who suffered a loss that most adults would struggle with. "I lost my coach my junior year," said Starla Berry, Lady Warriors head coach. "I know how hard that can be to come back from. But these young men did it and pulled off a great season."

"Coach King was a legend around here and we were lucky to have him," said Ollie Medley, CACC administrator. As she addressed the players who had gathered in the gym for Thursday's banquet, Medley held in her hand a stack of notes the Warriors had written for the King family. Each one detailed what King had meant to his team. Medley said the notes would be delivered to King's wife, Shelly, and daughter, Katie Cave. Along with this the women will each be given a basketball signed by all of the players.

Medley also unveiled a plaque memorializing King that will hang in the CACC gym. Kevin Corner, who played on King's first team in 1977 was on hand to represent King's family. "I can see why he loved this place," Corner said surveying the audience. "He was all about class and this school obviously has that. He loved you boys." Sharing memories of when he played for King, Corner said "Our team was the alpha and you boys, you are the omega. You are the end of an era."

(04/20/2015 - 6:00 AM)

Vann case to be tried in Campbell County

Claiborne County circuit court clerk to assist

Lonnie Vann, who faces first-degree murder charges in the death of Rhonda Daughtery, will be tried at the Campbell County Courthouse at Jacksboro. However, District Attorney General Jarred Effler tells WLAF News that to err on the side of caution and to preclude any appellate issues in the future, the case has out-of-county assistance. Effler adds that given the unfortunate circumstances and unique situation, Claiborne County Circuit Court Clerk Jackie Rosenbalm will act as a pro-tem clerk safe guarding paperwork and communicating with potential jurors. Rosenbalm will have custody and control of all documents surrounding the Vann case and will travel to Campbell County for all facets of the trial. All stories, details, and pictures of the Vann case are found by clicking here.

(04/17/2015 - 5:30 PM)

Upcoming CCHS events

WLAF to televise graduation live

The Campbell High prom is coming up on Saturday, May 2, at the Expo Center at Knoxville. Tuesday night, May 12, at 6:00 p.m. is Senior Awards Night in the high school auditorium. The Orange-n-Blue spring football game is Thursday, May 21 at 7:00 PM at Dossett Stadium.

Graduation 2015 is set for the Tex Turner Arena on the LMU campus at Harrogate on Saturday, May 30, beginning at 10:00 a.m. WLAF will televise graduation "live" over www.1450wlaf.com. (04/10/2015 - 3:30 PM)

La Follette Middle School "Students of the Month"

Each month, the La Follette Middle School tabs six students as "students of the month." That's two students from each grade, 6-8. Click here to see the most recent "students of the month." (04/10/2015 - 7:00 AM)

Coach King's Corner

Coach Vic King left us in November 2014. In honor and memory of him, we've created a "Coach King's Corner." Click Coach's picture to access Coach King's Corner. (03/23/2015)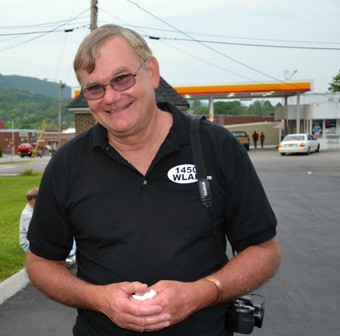 This picture of Coach was snapped by Charlie Hutson on Friday, May 17, 2013, in front of the former Regions Bank (where La Follette Junior High/High School once stood). It was where the 60th anniversary of WLAF was celebrated.