CLICK to listen LIVE to 1450 WLAF CLICK to watch LIVE WLAF-TV 12
NEW HOURS AT SMITH HARDWARE BEGIN ON MONDAY, APRIL 6
Smith Hardware OPENS at 7:30 a.m. Monday through Saturday
Get the Time & Temp anytime, call 423.566.8463, a service of Terry's Pharmacy
WLAF's "Business of the Day" today is:
Two Sisters Market & Deli – beside the big bridge at Jacksboro Station
Shop locally. It helps all of us.
Photo from home
It's official. Dwane Wilder is the new editor of the La Follette Press. Read more in tomorrow's Press and further down this page.
WLAF's
April 1st Crime Briefs
Traffic violation ends in drug charges for Jacksboro woman
Beth Braden
A Jacksboro woman was jailed after police allegedly discovered drug paraphernalia during a traffic stop on Monday.
Campbell County Sheriff's Deputy Ryan Fletcher was on patrol when he reportedly saw a silver PT Cruiser ignore two stop signs along Mt. Paran Road. After initiating the traffic stop, he made contact with Amanda Suzanne Albright, 34, 136 Log Lane, Jacksboro. Albright, who was the passenger in the vehicle, reportedly had an active warrant for an unspecified charge.
Amanda Suzanne Albright

During a search, the officer allegedly found a bag next to Albright's purse that contained six syringes, a cut up soda can that appeared to have white residue, a tourniquet, cotton and a push pin.

Albright was arrested and charged with possession of drug paraphernalia and was placed on hold for another agency.

(04/01/2015 - 3:00 PM -

PHOTOS COURTESY OF THE CAMPBELL COUNTY SHERIFF'S DEPARTMENT)

Two men arrested after police find meth

Beth Braden

An early Saturday morning traffic stop netted more than a moving violation for two La Follette men.

Deputy Ryan Fletcher of the Campbell County Sheriff's office stopped a 1979 Oldsmobile Cutlass on Pleasant Ridge Road around 2 a.m. on March 28 after he realized one of the vehicle's headlights wasn't working.

The car's driver, Jimmy Ray Hall, 21, 520 N. 19th St., La Follette, gave Fletcher permission to search the car, according to reports. Police allegedly found a syringe under the driver's seat, as well as an aluminum foil wrapper with a white powder inside. That substance reportedly tested positive for methamphetamine.
Jimmy Ray Hall
The car's passenger, Preston Matthew Jones, 26, 824 Old Middlesboro Highway, La Follette, did not escape arrest either. When police searched his side of the vehicle, they allegedly found a cigarette package with two wadded up tissues where a white powdery substance was found, according to reports. That substance reportedly tested positive as well.
Preston Matthew Jones

Authorities also found two coffee filters with a similar white residue.

Hall was arrested and charged with violation of the light law, possession of drug paraphernalia and possession of a schedule II controlled substance. Jones was arrested and charged with possession of a schedule II controlled substance and possession of drug paraphernalia.

(04/01/2015 - 3:00 PM -

PHOTOS COURTESY OF THE CAMPBELL COUNTY SHERIFF'S DEPARTMENT)

Assault suspect nabbed, charged for drug possession

Beth Braden

A man reportedly wanted by the La Follette Police Department picked up drug charges when he was arrested by the Campbell County Sheriff's Office on Saturday.

Campbell County Sheriff's Deputy David Wormsley was on patrol when he heard a "be on the lookout" issued for a red Toyota Celica. As Wormsley made a turn, David Everett Lloyd, 33, 308 River Road, La Follette, fell in behind him on Indiana Avenue. Deputy Cody Chapman, who was also in the area, identified the suspect and assisted Wormsley with the traffic stop, according to reports.
David Everett Lloyd

Wormsley made contact with the LPD, who advised that Lloyd was to be arrested due to an alleged aggravated domestic assault incident.

During a search of Lloyd's person, police reportedly found six different types of white pills in a bottle in his pocket. Lloyd allegedly told police the pills were his girlfriends and he was taking them to her, according to reports.

Lloyd was arrested and charged with possession of a schedule VI controlled substance, driving while revoked and possession of a prescription drug without a prescription.

(04/01/2015 - 3:00 PM -

PHOTOS COURTESY OF THE CAMPBELL COUNTY SHERIFF'S DEPARTMENT)
Dwane Wilder is the new editor of the La Follette Press

Longtime sports editor heads up the local newspaper

If Dwane Wilder was suited up in football gear or wearing a basketball jersey or with cap and glove, fans would cheer. Since taking over as sports editor of the La Follette Press way back in August of 1992, he's always been a crowd pleaser. Well. Finally. Fan favorite Dwane Wilder is the new editor of the La Follette Press, a position many in the community felt he should've had long before now. Except for short stints at sister newspaper, the Roane County News, and WLAF, Wilder has spent almost every minute of his professional life at the La Follette Press; closing in on 22-years. Wilder tells WLAF that he's excited to finally lead the Press, not just in sports, but in the entire field of news. He says it's going to be a real load, but he wants to give the community more of a voice from its weekly local newspaper. From outside looking in, it appears that Wilder has already carried quite a load on his shoulders since both editor Brent Schanding (went to another newspaper) and business manager Karen Cumorich (retired) left last summer. Chambers Williams, III, came onboard as editor in late October and was here long enough for a cup of Katie's coffee at her carry out café before leaving last month. Best to you, crowd pleaser, from all of us here at the old radio station.

(04/01/2015 - 1:30 PM)
Mayor Mike Stanfield and Council Member Ann Thompson survey the erosion along the city's walking trail. The mayor says nature has recently shifted the flow of Big Creek, and the result has quickly eaten away at the bank. Stanfield plans to have the street department address the issue in order to save the trail.

No more Kentucky Basketball on TV in Tennessee
UK games blacked out in Volunteer State
Thanks to Tennessee Governor Bill Haslam, the remainder of Kentucky games, which includes the Final Four and possibly the national championship game, will not be shown on televisions across the state of Tennessee.
Haslam's decision will likely not sit well with the thousands of Kentucky fans who live in the volunteer state. The only option for a Kentucky fan who wants to watch their beloved Wildcats on TV now is to go to another state. It won't be that inconvenient for fans who live in counties that border another state like Campbell County, but for others, it will be a real pain in the 'Cats' tail. To add insult to injury for those who bleed blue, Haslam was heard shouting "Go Vols" as he signed the bill into law in the wee hours of April first.
(04/01/2015 - 6:00 AM)
New garage sale ordinance could mean crackdown on long-term sellers
Local businessman wants a town hall meeting before the vote
By Beth Braden
The La Follette City Council is expected to vote on a seven-section law that would regulate yard sales within the city limits.
The plan, according to Codes Enforcement Officer Stan Foust, is to crack down on people who essentially run a constant unlicensed business or sell their wares on another person's property.
"We are not trying to discourage people from having yard sales. We know a lot of people depend on that money," Foust said.
The new law would require citizens in a residential zone to acquire a free-of-charge permit from the city before a sale, and the sale would be limited to three consecutive days each month. Sales in commercial or industrial zones would be limited to non-profit service clubs, charitable association, local government or religious groups.
The move comes after several calls to the city about residents who hold sales every day or individuals who stop to sell their wares from vacant locations, such as the old Ingles building on Jacksboro Pike.
"You can't police every vacant piece of property to make sure nobody is yard selling on that property," Foust said.
Foust estimates that he and Mayor Mike Stanfield received more than 200 calls about nuisance sales during last summer's busiest selling season.
"If this passes, we will have some clarification when people set up a month-long yard sale," Foust said.
While the new law would only allow one sale at a residence per month, citizens will still be able to participate in the flea market behind the La Follette Municipal Building or the Farmers' Market as often as they wish. Additionally, vendors may participate in festivals, city events or other non-profit, charitable or educational causes without it counting toward their monthly yard sale allotment.
Arnie Meredith, a long-time yard seller and owner of the Christmas Emporium in downtown La Follette, feels that the law is unnecessary and hasn't had enough public input to be passed.
"We already have laws on the books to take care of that kind of thing," he said. Specifically, there are already laws about running an unlicensed business, according to Meredith.
While there are laws in the municipal code about zoning and businesses, the code does not appear to have any information specifically about garage sales.
Additionally, he dislikes the enforcement section of the law, which reads, "A police officer or any other official designated by the city ordinance to make inspections under the licensing or regulating ordinance or to enforce the same shall have the right of entry to any premises showing evidence of a garage sale for the purpose of enforcement or inspection."
Meredith feels the enforcement section qualifies as illegal search and seizure, and he believes the public didn't have enough time to comment on the proposed changes.
"Have a town hall meeting and let the people talk about it," he said. "If the public's for it…let the public decide."
Penalties for violating the ordinance, while not on paper, could include citation to municipal court, Foust said. That could result in a $50 fine as well as paying court costs. First-time offenders would be given a permit on the spot and educated about the city's new law.
Anyone who wants to know about his or her property's zoning should contact Foust or the city at 562-4961.
The council is expected to pass the measure at next Tuesday's meeting at 6:00 p.m. at the La Follette Municipal Building.
(04/01/2015 - 6:00 AM)
State would regulate coal mining if Powers bill passes
State Representative Dennis Powers bill to be heard today
State Representative Dennis Powers wants Tennessee to regulate its own coal mines. Powers' Bill, Number HB0833, is scheduled to be heard in the Agriculture & Natural Resources Committee this morning. The bill will return the primary regulation of coal mining back to the State of Tennessee. Tennessee is the only coal producing state where mining operations are regulated by the federal government. The federal law clearly states in congressional findings that it is intended for the states to regulate themselves because of the diversity of environmental conditions within the states. Returning primary regulation of coal mining to Tennessee is beneficial for many reasons including it will promote economic development through increase coal production, increase tax collection by approximately $2.8 - $3.0 million, provide strong environmental oversight through the Department of Environment & Conservation, and ensure timely decisions on permitting.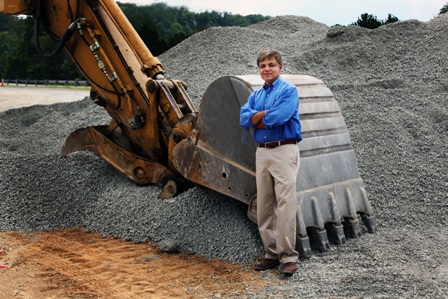 State Representative Dennis Powers
The program will be funded by a combination of a federal grant and industry fees. Half of that money will come from the federal government in an annual upfront grant to the state. The other half will be provided by industry through a combination of administrative fees, annual acreage fees and a voluntary self-assessment fee levied through the existing severance tax. The monies will go into a dedicated fund that will only support the administration of the program.
The aim of this bill is to transfer the regulation of coal mining back to the State of Tennessee. There will be no weakening of environmental laws, rules or regulations. This bill allows us to bring the regulation of a vital industry back into the hands of the people who it affects.
(04/01/2015 - 6:00 AM)
La Follette looks for more city administrator applicants
New ladder truck for LFD is in the works
-
WLAF clarifies need for a ladder truck
La Follette is going on two-years without a city administrator. At Monday night's workshop, talks of appointing a city administrator turned to reopening the search. Council member Ann Thompson expressed her interest in reopening the search, advertising state-wide, and extending the application window for two more months. That will be on the agenda for a vote at next Tuesday's regular city council meeting.
There were only a couple of empty seats at Monday's workshop meeting at La Follette City Hall as 33 people were in attendance.
On March 16, six applicants were interviewed in a special-called meeting and included former La Follette City Administrator David G. Young, who currently has a lawsuit against the city. The other five candidates, along with Young, who were interviewed, are Chris Williams, Derek Proffitt, Bob Queener, Richard Heatherly, and Gabriella Byrge. Following those interviews, the council said it would discuss candidates and what to do about the position at the next workshop. And it did last night. Mayor Mike Stanfield tells WLAF News that there were a couple of candidates in the original six that he thought would make a good city administrator. He added that opening up the search again is what council wants, and he's fine with that. The mayor was quick to point out that he's just the tie breaker, and that if the right candidate doesn't come along, he'll break the tie.
Why is a new ladder truck needed? Aside from the current ladder truck that did not pass inspection, La Follette Chief Gary Byrd explains that it is not a state law nor does the city's insurance carrier require La Follette to have a ladder fire truck. The chief say it's the organization that sets the rates for the city's homeowner and business insurance. ISO, Insurance Service Office, recommends that La Follette have a ladder truck to hold down premiums for homeowners and businesses. Otherwise, Byrd says, rates would without the ladder truck, and that there are a few five-story buildings in town that they just could not get to without a ladder truck. Given that, LFD Chief Gary Byrd and staff, through bids, have located a likely ladder truck replacement that will accommodate La Follette's needs.
The new ladder truck pumps 1,500 gallons of water a minute
There was one bidder, and it's Huntsville, Alabama. The truck, a 2011 model with only 42-hours of use, is available at a price tag of $479,000 and comes with a one-year warranty. The chief says that's about half-the price of a new ladder truck that could cost upwards of a million dollars. The bid price is good through April 10, and Byrd says he is working to secure the dollars needed to pay for the required piece of equipment. The city will need an additional estimate of 30-thousand dollars to extend a bay at Fire Station Number 2 to house the new fire truck.
La Follette's regular monthly meeting for April is scheduled for Tuesday, April 7 at 6:00 p.m. at city hall.
(03/31/2015 - 9:30 AM)
Big Creek Clean-up puts up big numbers
Thirty-two volunteers. One-hundred forty-two bags of litter. Twenty-two tires. All-in-all, nearly 3-tons (2.84) of trash was picked up in just a few hours on Saturday along Big Creek in La Follette. That also includes three-mattresses, four-needles, and one-weed eater. Environmental Officer Glennis Monday notes that this is the 18th Great American Clean-up for Campbell County. Three-miles of watershed as well as the Ray Wilson Ramp was cleaned up. Monday extends a big "thank you" to all those who played a part in making Saturday's "Big Creek Clean-up" such a success.
(03/31/2015 - 6:00 AM)
Final Four Frenzy!
The Lady Eagles AAU Basktball Team is coached by Bill Snodgrass in a game played over the weekend at John Brown Gym. (DAVID GRAHAM PIX)
Homesick and ready to go home
My name is Button, and if you've seen me or are looking for my master, please call 423.871.3430. I was last seen Friday evening behind the Christian Academy on the east side of La Follette.
Saturday was clean-up day on Big Creek
Environmental Officer Glennis Monday (L) calls Saturday a successful day
Spring Fling 2015 at the Ball Barn was a fun day
Spring Fling organizer Jamie Ball

Jamie Ball was very pleased with the turnout of the first annual 'Spring Fling 2015' Saturday at the Ball Barn. More than 43 vendors displayed their products to a large crowd. Ball tells WLAF's David Graham that she's pleased with the weekend crowd and plans to have a 'Spring Fling 2016.' (03/30/2015 - 7:00 AM - DAVID GRAHAM PIX)

La Follette Middle School "Students of the Month"

Each month, the La Follette Middle School tabs six students as "students of the month." That's two students from each grade, 6-8. Click here to see the most recent "students of the month." (03/28/2015 - 1:30 PM)

Cougars avenge earlier season loss to Union County

Bitter winds. Spitting snow. Hot Cougars. It was a perfect night for the Campbell Cougars Friday at Brown-Archer Field. Coach Chris Mayes Orange-n-Blue avenged an earlier season loss to the Union Patriots with a 6-3 home victory last night.
Cougar faithful bundles-up for a win.
Tate McGhee started on the mound and picks up the win while reliever Virgil White claims the save.
Jeff Troutman snapped this photo of a bundled up David Graham. We're going to get David to swap his FOX cap for a CBS cap.
New scoreboard. Start of a winning streak. The Cougars new scoreboard was lit for the first time this season and waiting for a win. The Cougars delivered. It was a 6-3 victory over Union.
Next week's schedule goes like this. CCHS plays at Clinton on Monday with the JVs opening the day at 4:30 p.m. followed by the Varsity Cougars at 7:00 p.m. Tuesday is when Anderson County visits B-A Field in a 5:30 p.m. first pitch. At 5:00 p.m. on Wednesday, the Jellico Blue Devils visit the Cougars.
Tate McGhee starts and gets the win on a very windy, cold Friday evening at Brown-Archer Field. The Cougars out paced the Union Patriots 6 to 3.
WLAF has coverage of all three varsity games over FM 100.9 and AM 1450. There's a make-up game on Friday at Brown-Archer Field when Powell takes on Campbell at noon. (03/28/2015 - 1:00 PM - DAVID GRAHAM PIX)
Caryville has new police chief
Scott County native Brian Keeton is Caryville's new chief of police. The Caryville Police Officer was voted-in Thursday evening as chief by the Caryville Mayor and Board of Aldermen. Keeton, along with interim chief Wesley Byrge and La Follette Police Officer Daniel Smith, was interviewed last evening. The new chief has been with CPD since the summer of 2013 and has served stints with the Scott County Sheriff's Department and Scott County Juvenile Detention Center. He also has two certifications from the Tennessee Law Enforcement Academy of Nashville. Keeton replaces Stephanie Smith who left CPD in December to pursue another opportunity. (03/27/2015 - 6:00 AM)
Powers pulls bill; feds won't match hospital fee
State Representative Dennis Powers (R-Jacksboro) announced Wednesday that he will be taking House Bill 1134 off notice in the House Legislature.

House Bill 1134, also known as the VETERANS & WORKING TENNESEANS ACT, was sponsored by Rep. Powers and Sen. Becky Massey (R-Knoxville) in the Senate. The Veterans and Working Tennesseans Act would have provided a TennCare voucher for individuals and families so they could purchase insurance on the private marketplace. The bill would have provided vouchers for Tennesseans who are in the 100-138% poverty range and work 24 hours a week. Veterans who were honorably discharged would have had no working requirement and would have been eligible for the voucher.

Said Rep. Powers, "One of the things I continually heard during the Insure Tennessee debates was that the plan would have helped the working poor and veterans who were not eligible for ObamaCare. During the Special Session, my committee was not able to vote on Insure Tennessee and the plan failed in the Senate. However, Senator Massey and I wanted to provide a means for those who are working and cannot afford insurance and our veterans who have served with distinction and honor a means of obtaining insurance benefits."

As written, the bill was designed to fund itself and not cost the taxpayers any additional money. The bill would have raised the hospital assessment fee to 6% which would have been matched by federal funds. Many lawmakers in the Legislature expressed confidence and support of the plan.

"I had to remove the bill and take it off notice as the federal government has refused to match the hospital fee. The only way the Feds would consider a waiver is if you include those who do not work which is approximately 50% of the 280,000 identified in the 100-138% poverty range," said Rep. Powers. Currently House Bill 1134 has been taken off notice and will not be considered this year.
(03/26/2015 - 6:00 AM)
EMS meeting set for next week
(corrected date - it is April 2)
The EMS Committee meets next week. There are two items on the agenda for the Thursday, April 2, meeting set for the lower courtroom of the courthouse at 5:00 PM. Items to be discussed are property viewed by the committee members in Jellico and discussion of the four finalist for the EMS Director's position.(03/27/2015 - 2:00 PM)
CCHS JROTC Competes at SGM Paul C. Gray Drill & Rifle Meet in Radcliff, Kentucky
By: C/MSG Jared Franzmann
Over the weekend of 13-15 March, Campbell County High School JROTC competed in the SMG Paul Gray Drill and Rifle Meet in Radcliff, Kentucky.
CCHS Drill Team being inspected by Drill Sergeants.
On Friday, cadets and cadre departed on a five and a half hour trip to Radcliff, Kentucky. On the way they made two developmental stops. One was a visit to the Lincoln Memorial Birthplace Museum near Elizabethton, KY. Cadets saw a replica of the cabin the Lincoln lived in as a child. After hotel check-in, cadets headed to the National JROTC Headquarters for the U.S. Army's Cadet Command. They got a tour of the facility and were quizzed on their JROTC knowledge. Two cadets, Robert Kennedy, and Lindsey Jones had to perform the Cadet Creed and the Pledge of Allegiance without notice for Director COL William Richardson. At the end of the visit, cadets and parents received a JROTC hat.
The Color Guard being lead by Christian Ward.
The first competition event began at 6:00 PM Friday night. Four cadets fired in the Marksmanship competition. They did fairly well, scoring close to their highest scores ever with the exception of one firer. She had a weapon malfunction.
The Drill Team executing their exhibition routine.
Saturday morning had cadets waking up at 4:30 AM, to dress, eat chow and attend a commander's briefing at 7:30. The first event of the day was the Academic Test. Five cadets completed a 40 question test in 20 minutes and a 5 question Map Reading test in 10 minutes. CCHS placed 4th overall of 27 teams in this event & Brennan Adkins had the best score out of all 135 cadets from all of 7th Brigade.
The second event was Armed Inspection where the drill team went through a grueling inspection and question session by four Drill Sergeants. CCHS placed 11th of 26 teams in Inspection.
Over the weekend of 13-15 March, Campbell County High School JROTC competed in the SMG Paul Gray Drill and Rifle Meet in Radcliff, Kentucky. Pictured here are Jared Franzmann, Harold Osborne, Maegan Breuer, & Rebecca Marsh competing in the Marksmanship event.
The third event was Armed Platoon Drill. The team had to execute drill commands while marching in a platoon formation with weapons. CCHS placed 15th of 26 teams in Platoon Drill.
Next came Color Guard where four cadets did a traditional Color Guard drill in front of judges. CCHS placed 10th of 26 teams in Color Guard.
The Drill Team executing platoon drill commanded by Brennan Adkins.
Last, cadets participated in a Knockout Drill against cadets from all of 7th Brigade.
On Sunday, cadets were up early again for their last event, Armed Exhibition drill. The Drill Team executed a routine they developed over the past few weeks (with snow and all), to place 13th in Exhibition.
Overall CCHS won an individual first place medallion and a fourth place trophy in Academics, and they finished in a respectable 13th place of 26 teams in all drill events.
On the way home cadets stopped and surprised LTC Salveson with birthday cupcakes for his BIG Sixty Fifth Birthday. It was a special treat.
(03/27/2015 - 6:00 AM)
Norris Lake Boat Center is your one stop boating shop
By Charlotte Underwood
Boating season is just around the bend and Norris Lake Boat Center is the one stop shop for all your boating needs. Owned and operated by Mark and Linda Proffitt, the business is conveniently located off the four-lane next to Rainbow Restaurant. The business opened up in fall of last year, but the Proffitts have been in the boat business for years having previously owned a long-distance boat hauling service.
Norris Lake Boat Center is just a stone's throw from the high school.
Whether you are in the market for a new or used boat or if you need parts and accessories for your old boat, Norris Lake Boat Center is the place to go. The business has a full service department and is also an agent for Boat US, which is basically like AAA on the water offering full unlimited boat towing services. The business is on call 24-7 and does work on all types of boat motors.
Custom-made trailers can also be ordered through Hustler boat trailers.
Norris Lake Boat Center is also a dealer for Yetti Coolers.
Norris Lake Boat Center offers financing and deals in Four Winns, Wellcraft, Scarab and Bentley Pontoons, new and used. Sales Representative Eric White can help put you in a new boat in time for some summer fun!
Right on your way to the lake is Norris Lake Boat Center offers variety of accessories such as boat lights, jackets, and much more.
The store carries a variety of accessories such as boat lights, jackets, and much more. It is also a dealer for Yetti Coolers.
Norris Lake Boat Center is open Monday through Friday from 9 a.m. to 5 p.m. and from 9 a.m. to 2 p.m. on Saturdays. For more information, call 865-256-9839.(03/26/2015 - 6:00 AM)

Services set for Mike Leach

Services for former Road Superintendent Mike Leach are set. They are scheduled for Thursday and Friday with Holley-Gamble Funeral Home of Rocky Top (Lake City) handling the arrangements. Leach's family will receive friends on Thursday from 5:00 p.m. to 8:00 p.m. at Holley Gamble Funeral home in Rocky Top.
Mike Leach served two-terms as the Campbell County Road Superintendent. Leach succeeded his father, J.T. Leach, as road superintendent. The elder Leach served from 1980 through 1996.
Funeral services are on Friday at 11:00 a.m. at Ridgeview Baptist Church. Interment follows the funeral at the Ridge View Baptist Cemetery. In lieu of flowers, memorial donations can be made to "Shop With A Cop." The address is P.O. Box 75, Jacksboro 37757. The complete obituary is listed here.
(03/25/2015 - 11:30 AM)
Public intoxication means 69th arrest for La Follette man
By Beth Braden
A late February incident spelled the 69th time a La Follette man has been booked into the Campbell County Jail.
A Campbell County Sheriff's Office deputy was on patrol on Feb. 23 when he saw a man walking in the middle of East Central Avenue in La Follette toward oncoming traffic. When the officer made contact with the man, he allegedly found Lowell Murray, 43, 206 S. 5th St., La Follette, to have a strong odor of alcohol about his person. Murray was unsteady on his feet, according to reports, and allegedly stated he had consumed alcoholic beverages prior to his contact with the officer.
43-year old Lowell Murray of La Follette is arrested for the 69th time.
Murray's three page rap sheet supplied by the Campbell County Sheriff's Office dates back to June 1998 when he was charged with public intoxication and disorderly conduct. Other charges throughout the years include rape, domestic violence, possession of marijuana, vandalism, sexual battery, theft and attempted burglary. This was his 20th public intoxication charge, according to records from the Campbell County Sheriff's Office.
(03/25/2015 - 6:00 AM - PHOTO COURTESY OF THE CAMPBELL COUNTY SHERIFF'S DEPARTMENT)
Man nets charge after several warnings from police
By Beth Braden
A Jacksboro man was jailed on Sunday after he allegedly ignored several warnings to quiet down.
Campbell County Sheriff's Deputy Ryan Fletcher responded to a noise complaint where he encountered Derek Tyler Ferguson, 22, 327 Gardner Lane, Jacksboro. Ferguson "appeared to be under the influence of alcohol being very loud and at times aggressive," according to the report.
Derek Tyler Ferguson
Officers reportedly gave Ferguson several opportunities to call someone to take him home, though Ferguson allegedly said he wasn't going anywhere and didn't have to leave. When a designated driver did arrive at the scene, Ferguson refused to go until he had locked his car doors. Shortly after, he reportedly began yelling and neighbors began to turn on lights and come outside because of the disturbance. At that point, Ferguson was arrested and charged with disorderly conduct. This was his second booking at the Campbell County Jail.
(03/25/2015 - 6:00 AM - PHOTO COURTESY OF THE CAMPBELL COUNTY SHERIFF'S DEPARTMENT)
By Beth Braden
Failure to stop at a stop sign alerted police to a vehicle last Friday, and a man and two women went to jail after searching the car allegedly revealed several components used in the manufacture of methamphetamine.
Campbell County Sheriff's Deputy Ryan Fletcher was on patrol in Jacksboro when he saw a car fail to come to a complete stop at two different stop signs, according to reports. Fletcher initiated a traffic stop where he reportedly encountered Angela Renee Everett, 48, 112 Abilene Circle, Caryville, Lora Danielle King, 22, 75 Cave Springs Spur, Burnside, Ky., and Cody Matthew Patterson, 27, 153 Ward Lane, Jacksboro.
Angela Renee Everett
Cody Matthew Patterson
Lora Danielle King
Patterson, the driver of the vehicle, reportedly told officers he didn't have a driver's license, and checking identification of the woman revealed Everett had an active warrant. Police were reportedly given permission to search the vehicle.
That search allegedly revealed several spoons with burn marks and residue, clear tubing commonly used with making methamphetamines, multiple packages of cold and sinus medicine, multiple packages of cold and sinus pills, a large bottle of acetone and a large lithium battery, all stored in a black trash bag.
In addition to the outstanding warrant, Everett was charged with promotion of meth manufacture, and possession of drug paraphernalia. King was charged with promotion of meth manufacture and Patterson was charged with driving while revoked and promotion of meth manufacture.
(03/25/2015 - 6:00 AM - PHOTOS COURTESY OF THE CAMPBELL COUNTY SHERIFF'S DEPARTMENT)
LES's Art & Reading Fair is a hit
Friday's first Art & Reading Fair at La Follette Elementary School went over very well. Coordinator Jessica Housley tells WLAF that she's pleased at how well this inaugural event came together with grades three through five participating. CLICK HERE TO SEE DAVID GRAHAM'S STORY. (03/25/2015 - 6:00 AM)
In the group photo of winners:
Back row (L - R) Jackson Williams, Peyton Brandenburg, Hayllyn (I don't know how to spell her name) Willis, Haley Bell and Mariah Gonzalez.
Front row (L - R) Wendy Thomas, Charley White, Tanyah Manning and Raelee Bourff. (PHOTO COURTESY OF JESSICA HOUSLEY)
Winners
3rd grade -
1 - Tanyah Manning
2 - Halley Bell
3 - Wendy Thomas
4 - Sky Thomas
4th grade -
1 - Raelee Bourff
2. - Charley White
3 - Hayllynn Willis
4 - Peyton Brandenburg
5th grade -
1 - Brooke Rector
2 - Mariah Gonzalez
3 - Jaymee Lawrence
4 - Jackson Williams
Photos courtesy of WLAF's David Graham
Cougars clip Cumberland Gap in a nail biter
A win is a win is a win. And for Cougar Baseball, the first win of the season went on the books Monday afternoon under a blue sky at Brown-Archer Field.
Joltin' Joe Monroe (L) and Diamond Dave Graham are pictured having fun at Brown-Archer Field Monday afternoon. After a Brenda Miller hot dog from the CCHS Concession Stand, the duo dished out a Cougar win over WLAF.
Campbell clung to a 5-4 lead that stood. The Cougars travel to Oak Ridge later today to face the Wildcats in a 5:30 first pitch. Next Cougars on radio is Wednesday when Karns comes to town for a 7:30 p.m. game.
(03/24/2015 - 6:00 AM)
When you see these folks, you know you're in store for some "good eats." Vanessa Dupuy of Classy Threads and Catering is a great locally owned business. Vanessa and her staff do a super job making events special. Staff members are pictured at the 8th annual Good Scout Award dinner earlier this month. (PAM WEBB PIX)
Last ride over the Beech Street Bridge
When Murray's Market opened somewhere back there in the early 1960s, the Beech Street Bridge was the path my pal David Stanfield and I would walk to get there.
The Beech Street Bridge closes today
So, this morning, not long after 4:00 a.m., I took my last trip across the old bridge as those ugly green handrails sort of stood out under the street light. That old bridge that's carried more than its share of traffic, on foot and on wheels, closes sometime this morning; maybe 8:00, 9:00 a.m. A new bridge takes its place later this year.
The Beech Street Bridge closes today. A new bridge will take its place later this year. (CHARLIE HUTSON PIX)
Ron Walker with Bell Constructions heads up the project that's expected to run a good five, possibly six-months with the new bridge expected to open sometime in the fall of 2015.
(03/24/2015 - 6:00 AM)
ENFORCE THE VICTIMS' BILL OF RIGHTS: PASS THE VICTIM LIFE PHOTO BILL
By: Joan Berry and District Attorney General Jared Effler
For decades, it was a common practice for prosecutors to introduce into evidence a reasonable likeness of the victim prior to his or her murder, in addition to crime scene photos. However, due to recent high-court rulings, trial judges now do not allow the practice for fear of having a verdict overturned.
The result of this trend is murder trials in which the only "presence" allowed for the victim is the image of his or her body – or remaining portions of it – at the crime scene.
An image of the mortally damaged and broken form of a murder victim is not an acceptable substitution for that individual's presence in the courtroom. It cannot effectively communicate that individual's personhood to the judge and jury.
District Attorney General Jared Effler
That is why Tennessee Voices for Victims, HOPE for Victims and District Attorney General Jared Effler have joined together with other victim activists and members of the law enforcement community to support the Victim Life Photo Bill (House Bill 1324, Senate Bill 933) to seek a law guaranteeing that an appropriate photograph of a murder victim be admissible in Tennessee's murder trials.
There is popular precedent for our request. In 1998, by a count of 680,000 to 85,000, residents of Tennessee overwhelming approved a constitutional amendment that guaranteed victims the right to "be present at all proceedings where the defendant has the right to be present."
Of course, due to the nature of the crime, a murder trial stands apart from all other trials in that the victim himself or herself cannot be present. The victim cannot seek justice.
Some may contend that our goal is to inflame the sympathies of judges or juries. This is not the case. We want the Victims' Bill of Rights to be upheld in our state's courts by affording murder victims the same rights as victims of other crimes. We want murder victims to be granted the opportunity to be present in the courtroom, not as a corpse or piece of evidence, but as a person as shown in an appropriate photograph.
Progress is being made. Recent cases in other states, and select cases in Tennessee, have allowed appropriate likenesses of murder victims to be viewed by the judge and jury. This is a good start, but it is not enough. A right is not an exception to the rule; it is the rule. Those who are not able to speak for themselves should be the first, not the last, to be guaranteed their rights as people in Tennessee courts.
Those of us who have the ability, and the right, to make our voices heard must do so on behalf of those who have been silenced by violent crime in Tennessee.
Residents of Campbell, Claiborne, Fentress, Scott and Union counties can support this effort by sharing information found at Tennessee Voices for Victims' website (tnvoicesforvictims.org), Facebook page (facebook.com/tnvoicesforvictims), YouTube channel (youtube.com/tennesseevoices) and by contacting your state legislators and asking them to support the Victim Life Photo Bill.
Joan Berry helped found HOPE for Victims, and Jared Effler is the District Attorney General for the 8th Judicial District, which includes Campbell, Claiborne, Fentress, Scott and Union counties. Visit hopeforvictims.net or contact any of the offices of the District Attorney General, Campbell County (423)562-4991, Claiborne County (423)626-8002, Fentress County (931)879-7159, Scott County (423)663-2544, and Union County (865)-992-3085 for more information.
(03/23/2015 - 5:00 PM)
Marlow sentenced to 30 years for beating mother in 2010
By: Beth Braden
A Campbell County man who reportedly beat his mother with a club in 2010 has pleaded guilty and been sentenced to 30 years in prison.
James Richard Marlow Jr.'s murder case has lingered in court since his arrest on June 3, 2010. He reportedly broke into his mother's Lynch Hollow home and then beat her to death with a wooden baseball bat. He has been incarcerated since the incident.
Marlow Jr. underwent mental evaluations last fall. The state's witnesses to Marlow Jr.'s competence were conflicted, according to District Attorney General Jared Effler.
James Richard Marlow Jr. is escorted from the upstairs Criminal Courtroom back to the county jail.
Marlow Jr., who is represented by the public defender's office, waived the ability to plead not guilty by reason of insanity.
This afternoon, Judge Shayne Sexton found him guilty of second-degree murder and aggravated burglary. The 43-year-old man was sentenced to 30 years in prison with the classification of a violent offender. He is not eligible for early release. Upon release, he will serve seven years of supervised probation and will be required to participate in ongoing mental healthcare.
(03/23/2015 - 1:30 PM)
Orange strips and yellow pills; not so colorful results
It was a purple colored envelope that stood out in last week's in-coming mail at the county jail at Jacksboro. That's when curiosity turned serious as officers discovered that the envelope contained nine orange strips believed to be suboxone. In a report by the Campbell County Sheriff's Department, it outlines that further investigation led to hearing the recording of a jail house phone call between prisoner Dustin Spradlin and Tammy Ross where the 30-year old Spradlin talked to Ross about bringing narcotics into the jail.
Dustin Spradlin
Tammy Ross
When the 38-year old Ross of La Follette was arrested, officers found three suboxone in her purse and one in her car with five oblong yellow pills found in her pocket. Ross could not produce a prescription for any of the narcotics recovered. Ross is charged with introduction of contraband into a penal institution along with possession charges of a schedule III substance while Spradlin is charged with introduction of contraband into a penal institution. Spradlin remains in the county jail and was initially charged for public intoxication, violation of probation from criminal court, capias/bench warrant, and a hold for another agency last December. Ross is free on bond.
(03/23/2015 - NOON - PHOTOS COURTESY OF THE CCSD)
High Knob Baptist Church celebrates 50-years
The choir loft was full. The pews spilled over to folding chairs. It was indeed a day worthy of attendance Sunday at High Knob Baptist Church.
Pastor, church members, former members, and friends gathered to celebrate the 50th year of the church that sits where West High Knob Road runs into South High Knob Road. Person after person came from a quickly filling parking lot to bring a covered dish to the fellowship hall. Paul Hembree has been the pastor at High Knob since the first Sunday in November. 1973. That's right at half of his 81-years after his birthday last Saturday.
Paul Hembree (L) turned 81 on Saturday & has served as High Knob's pastor for 41-years
Hembree, bound to be one of the longest tenured pastors at the same church in the history of Campbell County, tells WLAF that it takes a lot of people to make a church thrive. Sunday's service began at 10:30 a.m., a half-hour earlier than usual, and lasted well into the afternoon with singing, preaching, memory sharing, and, of course, a large lunch.
The church has had a broadcast on WLAF dating back to 1965. In the old days, church members would gather at the radio station for their broadcast. Now days, the Sunday evening service airs live at 6:30 p.m. over WLAF directly from the church. Hembree's son, Roger, has been attending for 40-years and was really excited to see all the old friends who came back on this special day. He was able to get one of the last open chairs at the back of the church on this milestone morning.
(03/23/2015 - 6:00 AM)
T-CAT to host "Scholarship Saturday"
Adult students encouraged to sign-up for Tennessee Reconnect
Campbell County's best kept educational secret, the Tennessee College of Applied Technology, hosts an open house on Saturday (03/28) from 11:00 a.m. until 2:00 p.m. The open house is for area adults to sign-up for the Tennessee Reconnect Grant (TRG). TRG is a new program that allows Tennesseans to attend a technical college "free."
The event is designed to encourage adults to enroll in the Tennessee Reconnect program which provides eligible adults the opportunity to earn a diploma or certificate at a Tennessee College of Applied Technology (T-CAT) free of tuition and mandatory fees. Tennessee Reconnect is part of the Drive to 55, an initiative focused on increasing the number of Tennesseans with a college degree or technical certificate.
During this weekend's Scholarship Saturday, adults will be given a tour of the campus and learn more about available training programs. While there, they'll be able to use T-CAT's computers to sign-up online.
"Tennessee Reconnect is such an incredible opportunity for adults to grain critical skills and enter the workforce," said David R. Browder, Director. "Scholarship Saturday is an opportunity to come see firsthand the opportunities we offer at TCAT-Jacksboro and take the first step towards admission."
(03/23/2015 - 6:00 AM)
Brooklyn finishes in the Top 10
She spells knapsack, bacteriology, diagnosis, salivary, & navigable
Last Saturday on the UT campus, 220 spellers took to the stage to spell the day away in the annual Knoxville News-Sentinel Appalachian Regional Spelling Bee. Campbell County was well represented, but one student, Brooklynn Williams, led the pack. By correctly spelling knapsack, bacteriology, diagnosis, salivary, & navigable, the La Follette Middle School 6th grader made it to the top ten spellers in the sixth round.
Brooklynn Williams
Her success is probably not a surprise to those who know Brooklyn, the daughter of Russell and Tara Williams, because she comes from a spelling family. Her aunts, Erica and Amber Williams, were great spellers from Jacksboro Middle School during the 1990s representing Campbell County at the Knoxville Bee.
(03/20/2015 - 6:00 AM)
Old or new, B & M can take care of you
It's not everyday a 1930 model Ford comes driving into the bay at B & M Tires at Jacksboro, but one did today. The B & M crew changed the inner liners for the tires on this Ford.
Community Easter Sunrise Service is canceled
There will not be a community-wide service for Easter sunrise this year. Organizer Cormac O'Duffey tells WLAF that reasons range from logistical issues to shortness of preparation time, and missed practices to winter storms. O'Duffey, the La Follette United Methodist Church Music Minister, expresses thanks to those who supported the idea and who were willing to help and participate. He says it's proposed that plans for a 2016 Community Sunrise service start in September so we can truly build on what was achieved in 2014 and draw the whole community together for a truly fitting Easter celebration of the Resurrection of Christ in 2016.
(03/21/2015 - 3:00 PM)
Hamblin's case is bound over to the grand jury
For the second time in the less that 18 months, a case involving Andrew Hamblin is going before the grand jury. In January of 2014, the former snake handling preacher was cleared on Class I Wildlife Possession charges. This go-round, however, will likely be even more challenging than the first. This morning, Hamblin's latest brush with the law has been bound over to the grand jury which meets April 24.
David Andrew Hamblin (COURTESY OF THE CAMPBELL COUNTY SHERIFF'S DEPARTMENT)
What's landed the 23-year old father of five in hot water this time is his alleged brandishing and firing of a hand gun this past Sunday. In the warrant, Hamblin's estranged wife, Elizabeth, her male friend, Jeremy Henegar, four of her children, and her mother were in the yard of her mother's home at White Oak last Sunday afternoon. That's when investigators say Hamblin drove up fired two shots, one in the air, the other pointed at Henegar, but missing, traveling through a couple of walls, and landing inside a closet of his mother-in-law's single-wide mobile home. Just a few feet away was Hamblin's infant son. No one was injured. Hamblin drove off and turned himself in Sunday evening at the sheriff's office. Hamblin faces aggravated assault and six counts of Felony Reckless Endangerment charges. Hamblin, represented by attorney Mike Hatmaker, who was his counsel last January, remains in the county jail on a $200,000 bond.
(03/19/2015 - 1:00 PM)
The L.H.S. Class of 1965 is planning its 50th
It's a reunion within a reunion. The La Follette High School's "Best of Times IV" is scheduled for June 4, 5, 6, and 7. That's a Thursday, Friday, Saturday, and Sunday. However, on Saturday, the 6th, members of the LHS Class of 1965 are planning a 2:00 p.m. lunch/reunion. Class of '65 organizers need to know who all is interested in attending the luncheon and how many will be in your party. The number to call to learn more and reserve your table is 937.742.7126. You may connect by email to natechig@comcast.net.
(03/21/2015 - 4:00 PM)
Christian Academy holding fall registration; scholarship opportunities available
By Charlotte Underwood
Spring registration is in full swing at the Christian Academy of Campbell County, which is accepting new students for the 2015-2016 school year. At the Christian Academy, the student-teacher ratio is 10 to 1, each morning begins with prayer and students "thrive in academics."
The Honor Guard visited CACC to present a program on Veteran's Day last year
Children at the Christian Academy get an award winning education and often score in the 95 to 99 percentile in the nation when it comes to testing and academics. The school does not follow the common core curriculum, but instead follows the A Beka curriculum, which is commonly used by Christian schools across the nation. A Beka is an accelerated Christian course of studies that teaches subjects from a Biblical perspective and affirms Christian norms for faith and behavior. This curriculum stresses phonics and provides challenging course work.
CACC has a brand new computer lab. All grades are taught keyboarding as a class in order to stay abroad of technology
The academy serves grades preschool through Eighth and has both full day and half day pre-school classes for three and four-year-olds.
Scholarships are also now available, according to school officials, who encourage anyone interested in applying for a scholarship to contact the school for more information.
Students from CACC visit JA National Laboratory
The Christian Academy was established in 1993 by Edith D. Arnold, whose vision and support made the school possible.
"My grandmother had several great grandchildren who were getting a Christian school education in Middlesboro and she wanted her great grandchildren in Campbell County and all the children of the county to be able to have that same opportunity," said school Administrator Ollie Medley.
According to Medley, her grandmother said the grandchildren are grand, and the great-grandchildren are great. She was extremely delighted with the Christian education that her great-grandchildren were receiving from Gateway Christian School in Middlesboro, Kentucky, and wanted the same for her other great-grandchildren in Campbell County. With this heart-felt burning desire, Mrs. Arnold offered a monetary gift to start the school and the property on which to build it.
The School became a reality in the fall of 1993. With the enrollment of 27 students in preschool through grade three, the school temporarily began classes in the basement of La Follette First Baptist Church. Mrs. Margaret Faulkner served as the school's first headmaster.
In January of 1995, CACC moved to its present location at 2709 Gen. Carl W. Stiner Highway in La Follette. In 1997, the gymnasium and three additional classrooms were added. On Sunday April 20, 2008, the school celebrated the final payment on its original loan with a "note burning" signifying that the school was "debt free".
"We have grown so much and God gets all the glory for that. The Lord has blessed us with growth," Medley said, adding that each and every child has been a blessing to the school as well.
The school also has a new computer lab with 10 new computers. All grade levels take keyboarding classes to help students keep current of technology.
CACC students participate in public service projects
Medley invites anyone interested in becoming part of the Christian Academy family to call and set up a classroom and building tour.
"Come by and take a tour of our classrooms and see the difference a 10 to 1 student/teacher ratio makes. Discover how a Christian education can make a difference today, tomorrow and forever."
Check out the scholarship opportunities at CACC. See the difference a Christian education can make

The Christian Academy of Campbell County is located at 2709 General Carl Stiner Highway, minutes from downtown La Follette. To set up a tour, or for more information, contact 423-566-5294, or visit www.caccwarrior.com.

CACC is a member of the Tennessee Association of Christian Schools and the American Association of Christian Schools. CACC meets the requirements for school approval with the State of Tennessee Department of Education. The preschool program holds the State of Tennessee Department of Education Certificate of Approval. The Christian Academy is on the same break schedule as county public schools.

(03/19/2015 - 6:00 AM -

PHOTOS COURTESY OF JENNIFER CALDWELL)

La Follette City Council holds city administrator interviews

By Charlotte Underwood

The La Follette City Council held interviews for the city administrator position in a special-called meeting yesterday evening. A total of 6 applicants were interviewed, with several local candidates throwing their resumes into the pool, including former La Follette City Administrator David G. Young, who currently has a lawsuit against the city.

Council members heard from all types of experience and education levels from doctorates to bachelor's degrees and everything in between.

The mayor and council asked several questions of each person, including what their main goal would be to improve the city, what management experience each person had, whether or not they had grant writing experience and how would they handle the occasional fussing and fighting among council members.

"We would like for an administrator come in here that would work well with our department heads; someone who will drive around the streets and see what's going on and what we need," said Mayor Mike Stanfield.

Candidates who applied included Chris Williams, Derek Proffitt, Bob Queener, Richard Heatherly, Gabriella Byrge and David G. Young.

The council said they would discuss candidates and what to do about the position at the next workshop.

(03/17/2015 - 6:00 AM)

Coach King's Corner

Coach Vic King left us in November 2014. In honor and memory of him, we've created a "Coach King's Corner." Click Coach's picture to access Coach King's Corner. (03/23/2015)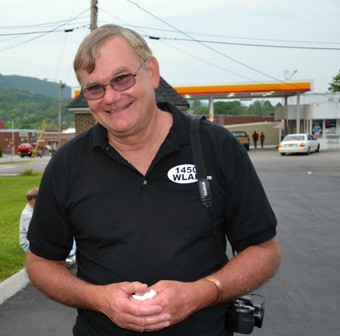 This picture of Coach was snapped by Charlie Hutson on Friday, May 17, 2013, in front of the former Regions Bank (where La Follette Junior High/High School once stood). It was where the 60th anniversary of WLAF was celebrated.